Schoenstatt Media
Schoenstatt is an International Movement founded by Joseph Kentenich in 1914. Schoenstatt is a place in Germany which means beautiful place. A Shrine dedicated to Blessed Mother, in the valley of Schoenstatt is the center of whole Schoenstatt Movement and its spirituality all over the world. The Providence Region of Schoenstatt Fathers in India also has taken up the mission of Schoenstatt and actively fulfilling its apostolate. Schoenstatt Media is an attempt to reach out the mission of Schoenstatt, sharing the apostolic fruitfulness to the world.
[caption id="attachment_3516" align="aligncenter" width="800"]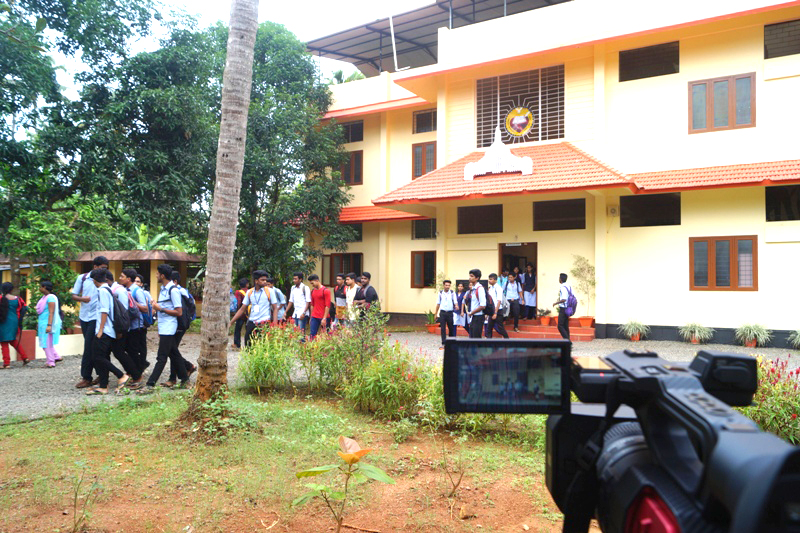 Mary Matha Schoenstatt Academy, Aloor[/caption]
OUR MISSION
OUR MISSION is to form free, firm and spiritual personalities, who aim at the realization of God given purposes of one's life, and thus to create a culture of love and life by forming the children youth and the familes.
OUR VISION
OUR VISION is to promote a society of integral personalities based on healthy psycho, socio and spiritual foundation. It includes the cultivation of a culture of covenant of love for life basing on pedagogical principles of formation
CONTACT US
Sion Centre
Schoenstatt Fathers
Kuttur, Thrissur
Pin 680 013 Kerala
Ph: 0487 23 83 001
0487 23 83 306
E-Mail: sioncentre@gmail.com